ThinkPad Battery Life on Linux.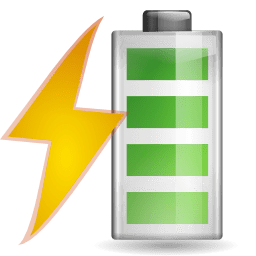 I am using Debian(LMDE) on my AMD with Radeon G7860 Thinkpad Edge E545 Laptop.
First install Powertool to look to the Power Usage:
1
2
3


sudo apt-get update
sudo apt-get upgrade
sudo apt-get install powertop
For any changes, it shows 17-19W on my Laptop. After – 9-10W. How?
First, i used whis guide:
From abuseit.pl

# Just to put all in one place not to look for it in the future.
# Simple OS tuning that will let your Linux on IBM Lenovo X220 work up to 12 hours on battery.
# Not all configuration options are explained, as details are all over the Internet.

# CONTROL TEMPERATURE with kernel parameters, sensors and thinkfan
# ADD GRUB PARAMETERS
– add "pcie_aspm=force i915.i915_enable_rc6=1 i915.i915_enable_fbc=1 i915.lvds_downclock=1″
to /etc/default/grub so it looks like this:
GRUB_CMDLINE_LINUX_DEFAULT="quiet splash pcie_aspm=force i915.i915_enable_rc6=1 i915.i915_enable_fbc=1 i915.lvds_downclock=1"
And when update Grub:
$ sudo update-grub

# INSTALL lm-sensors and thinkfan
apt-get update; apt-get install lm-sensors thinkfan
– configure lm-sensors: sudo sensors-detect (answer YES and add *temp to modules)
– edit /etc/modprobe.d/thinkpad_acpi.conf (it probably doesn't exists):
nano /etc/modprobe.d/thinkpad_acpi.conf and add this: "options thinkpad_acpi fan_control=1" (whitout the ")
save and restart your thinkpad.
– edit /etc/default/thinkfan: nano /etc/default/thinkfan and change "START=no" to "START=yes"
– finally edit /etc/thinkfan.conf adding this line:
"sensor /sys/class/hwmon/hwmon0/temp1_input"
and configure the list of values (is common sense but a bad configuracion of this values should be a disaster for your laptop…)
– start daemon: /etc/init.d/thinkfan start

# Turn off all not used hardware in BIOS
ATIProprietary driver has best performance with Power Economy, and install it.
fglrx-driver – Proprietary driver for X.org;

libgl1-fglrx-glx – OpenGL library ;

fglrx-modules-dkms – kernel module with linux-headers.

amd-clinfo – OpenCL information appl;

amd-opencl-icd – driver for OpenCL;

fglrx-atieventsd – driver daemon;

fglrx-control – GUI for Display Settings;
| | |
| --- | --- |
| 1 | sudo apt-get install fglrx-driver libgl1-fglrx-glx fglrx-modules-dkms amd-clinfo amd-opencl-icd fglrx-atieventsd fglrx-control |
After:
Restart your X or reboot Laptop.
Install Laptop Mode Tools:
| | |
| --- | --- |
| 1 | sudo apt-get install laptop-mode-tools |
Set high priority:
| | |
| --- | --- |
| 1 | echo 5 >> /proc/sys/vm/laptop_mode |
Remove unused services. Example: add to /etc/modprobe.d/blacklist.conf Bluetooth daemon.
After this operations Powertop shows 9-10W.